Thank you so much for your interest in being featured on Tidewater and Tulle! We love showcasing beautiful inspiration from weddings, engagement sessions, and stylized shoots that took place in southeastern Virginia, Richmond area, and the Outer Banks. We love a balance of details and those special captured moments in our submissions, and we welcome all simply edited professional photography styles that exemplify the diversity in our region. Most of all, we want to share sweet love stories!
Tidewater and Tulle is
an exclusive online wedding publication
-- we do not accept submissions that have been featured previously or awaiting to be published on another wedding blog or magazine (with exception to your own personal blog). However in continued effort to better represent the diversity in our region, we make an exception for submissions that share a BIPOC couple and their love story. (Please see our
Statement of Love, Action, and Solidarity
for more information.) When submitting, please indicate where and when it has already been published.
If you would like to resubmit your feature to
another wedding publication
after being published on Tidewater and Tulle, we ask that you wait two (2) months before submitting elsewhere and let the second publication know that it was first featured here on Tidewater and Tulle as industry courtesy and standard.
To avoid confusion, we only accept submissions from photographers/filmmakers or their wedding PR representatives. If you are a vendor or bride/groom, please ask the photographer to submit. If the photographer/filmmaker is unavailable for any reason, wedding vendors may email
chelsea (at) tidewaterandtulle (dot) com
for a non-photographer/vendor submission form (
** a limited release from the photographer will be required
).
SUBMISSION STATUS (as of November 1, 2020):
Due to our ongoing limited financial resources by COVID-19 and to maximize our support for local wedding vendors within our capability, we are still currently prioritizing real weddings over engagement sessions since there are more wedding pros we can credit in a single feature.

Right now, our budget only allows one (1) real wedding per week for publication. Since vendor content is more limited at this time, diversity in submissions (e.g., couple, location, style, etc) always gets a bit more preference when we review. Feel free to inquire with any questions before submitting, and thank you for understanding! Please continue to stay stay healthy and safe!
Would you consider supporting us?
Recently, we launched our Patreon to help sustain Tidewater and Tulle. The costs of website hosting, submission form subscriptions, and editor pay to review/write/publish real wedding features are why many wedding publications don't last very long in the online world. Did you know it actually costs quite a bit to publish vendor-submitted events? We have tried our best to offset this by affiliate partnerships with corporate brands behind the scenes, but with the change in advertising trends and social media algorithms, it's getting harder for online blogs and websites to stay afloat... which means more hours are spent finding revenue sources versus creating valuable local content aka being able to publish more of your beautiful work. Womp womp, right?

Our passion has always been being an online voice for the Hampton Roads region of Virginia simply because there wasn't one before. Since 2013, that passion hasn't wavered, and it's an honor that we are Virginia's #1 wedding blog because of it. We have had quite the journey so far and can't wait for what's ahead.

Whether you donate or not, this has no effect on how we objectively review submissions or accept for publication. It's workflow like always. Just know that anything given on Patreon would help towards continuing to give a long-term platform to show off gorgeous local weddings and engagements. And for that, we thank you for being part of our community and supporting local.
General Guidelines for Website Submissions
• We accept weddings, engagements, bridal sessions, styled shoots, and other wedding-related events/parties shot within the past 18 months via our online submission form (see below) or via
Matchology
.
• Using a 2 hours driving hours radius from the City of Hampton as a geographical guideline (the average that couples will drive for on their wedding day), all weddings/shoots must have taken place in Hampton Roads (
Virginia Beach, Chesapeake, Portsmouth, Norfolk, Hampton, Newport News, Suffolk, Yorktown, Poquoson, Gloucester, or Williamsburg
),
Richmond
,
Emporia and surrounding areas
, and the
Eastern Shore
in the beautiful coastal region of Virginia as well as the
Outer Banks
in North Carolina.
• Please only submit a wedding when you have express permission from the couple. We want them to be excited about being published!
• All submissions should receive a response within 14 business days unless otherwise noted on our submission form. If you have not heard a response after 14 business days, please email chelsea@tidewaterandtulle.com to follow up.
• If your submission is accepted, please note that you can currently expect to be published within 1-2 months. You will receive an email with the date of your publication.
• For vendor credits, it is our policy that we only link to custom website domains to the vendor's professional website (e.g., www.yourphotogwebsite.com) due to prevention of broken links that unfortunately affect SEO and site experience. As always, social media pages are, of course, tagged on our respective social channels when the feature is shared on social media.
• Please send at least 30 photos for sessions and at least 75 for weddings and stylized shoots. This helps us curate, tailor, and create a unique story of your feature.
• A great submission consists of varied photos: 40% details, 40% people (candids and portraits), and 20% environment. All publications are different in their preferences, but here at Tidewater and Tulle, we prefer a balance for an aesthetically-pleasing feature. Please look at past weddings we have published as a visual example in how we curate each wedding story.
• All images should be sized no smaller than 2400px. High-resolution photos are not needed, but your photos should be unwatermarked, uncollaged, and without additional graphics/borders.
• If you are new to submitting to wedding blogs/websites, please read our past educational features:
How to Get Published
and
How to Create the Perfect Submission
.
Submit Through Our Easy Online Form
When submitting by the online form (see below), be sure to include:
• Your business name, your full name, your social media links, date and location of the event, the couple's names, and the couple's email address. And most importantly, a download PIN if your photo gallery requires it for downloading.
• A description about the event. Please provide all details you can as this will give a more well-rounded picture of the event's story.
• A complete list of ALL vendors who contributed to the event. If a vendor is unknown, please contact the bride/groom for information
before
submitting. If there was a DIY element from a family member or friend, please state that. An incomplete list can negate your submission.
• A wedding submission should have as many of the following vendors as applicable:
Venue, photography, event coordination, bridesmaid attire, florals, hair and makeup, stationery, gowns/suits, videography, entertainment, event rentals (lighting, furniture, equipment, etc.), cake/sweets, and catering.
• If using Dropbox to submit, please do not share the Dropbox folder separately. Please copy and paste the public link of your folder and include that on your online submission form. For more information, please see Dropbox's
guide to sending links
.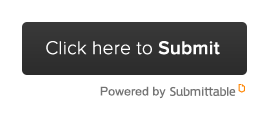 Download a Feature Badge
Just got published?
Snag a feature badge here
, resize as needed, and post it on your website, email, or social media. Be sure to link directly to your feature!